Healthy Bodies require healthy cells.
Healthy cells need oxygen, nutrition and easy elimination.
A body unable to provide these necessary elements is in trouble. Symptoms will start appearing seemingly from nowhere and increase in severity as time progresses.
Removing toxins is paramount to good health. Bionic HydroTherapy combines thousand year old tried and true methods of mineral baths for removal of toxins utilizing the latest in scaler technology to enhance and speed up the health building affects.
Bionic HydroTherapy was created by Dr. Earl Anderson in the 1990's and has been successfully used in health care clinics in North and South America, Europe, Asia and Australia for over 2 decades.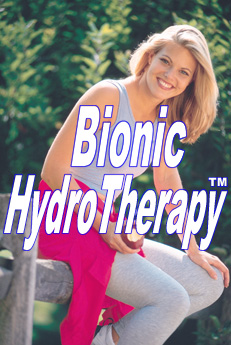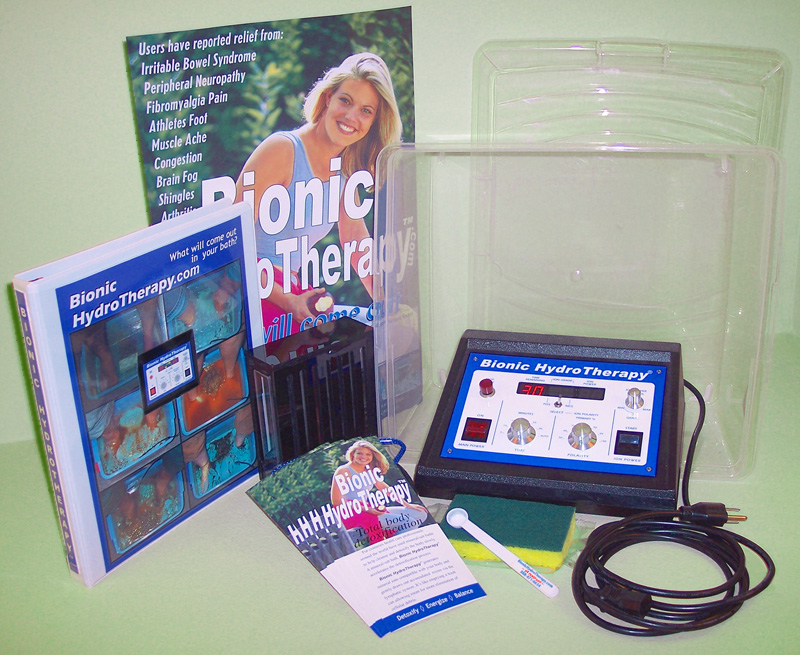 What will come out in your bath?
Even though many different colors and objects appear in the water, not everything you see is coming from the patient. However, each of these baths were using the same water source, the same minerals salts, the same Ion Generator (the part of the system that goes into the water). The only difference was whose feet went in.
Most people experience relief from chronic pain after the first session with Bionic HydroTherapy. Other improvements BHT users reported:
Ordering is Easy
Call or Text: 1-870-421-6057
Mon – Sat 9am-6pm Central Time
or
Email:
CustomerService@BionicHydroTherapy.com
Your Choice for Payment:
Cash, Check or Credit Card*
*All Credit Card payments receive electronic invoice allowing you to keep your credit card information private and secure.
Increased energy • Reduced inflammation • Decreased pain
Improved quality of rest & overall well-being
Strengthened immune system
Return of healthy glow to skin
Improved mental clarity and vision
Decreased fluid retention and increase circulation
Less congestion and decreased allergy symptoms
The Original Bionic HydroTherapy
~ Quality 1st Manufacturer ~
All Content © 1999-2019 Feel Great! inc.